Versiv helps industry partners meet their ESG (Environmental, Social and Governance factors) commitments.
Voluntary venting is estimated to account for nearly 10% of annual methane emissions in the natural gas industry. Our cross compression solution keeps gas in pipelines, without loss from venting or flaring, and addresses concerns related to methane emissions and community disruption.
Emissions Events Reduced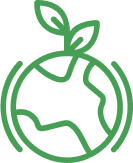 562 Voluntary Release Events Mitigated
ESG Responsibility
We recognize at Artera Services that the movement toward a carbon-neutral future has a significant impact on the way our customers, communities, and employees think and operate – every day.
Learn More
Cross Compression
Cross compression is an innovative solution for energy companies seeking to improve their environmental impact from natural gas pipelines.
Learn More