Versiv's Sustainability and Innovation Leader Nick Pero recently authored an article titled "Reservation For… Operationalizing ESG" for the Southern Gas Association's The Link Quarterly Newsletter.
In this article, Nick uses a metaphor of a restaurant kitchen to help utility operators understand how to create and implement an ESG process that will truly work for their company. Preparation, cooking, plating, and serving are all part of an efficient process required to enjoy the perfect meal. Nick draws the comparison for how this is the same for the operationalization of ESG strategies.
Without an efficient and focused approach, it is nearly impossible to turn an ESG vision into reality. ESG requires many tasks to be completed simultaneously but not necessarily in the same order or even the same tasks for every strategy. He shares, "ESG operationalization often requires pulling the reins back and understanding what your stakeholders determine is pertinent to your business."
Visit The Link Q1 Newsletter to read the full article. It begins on page 28.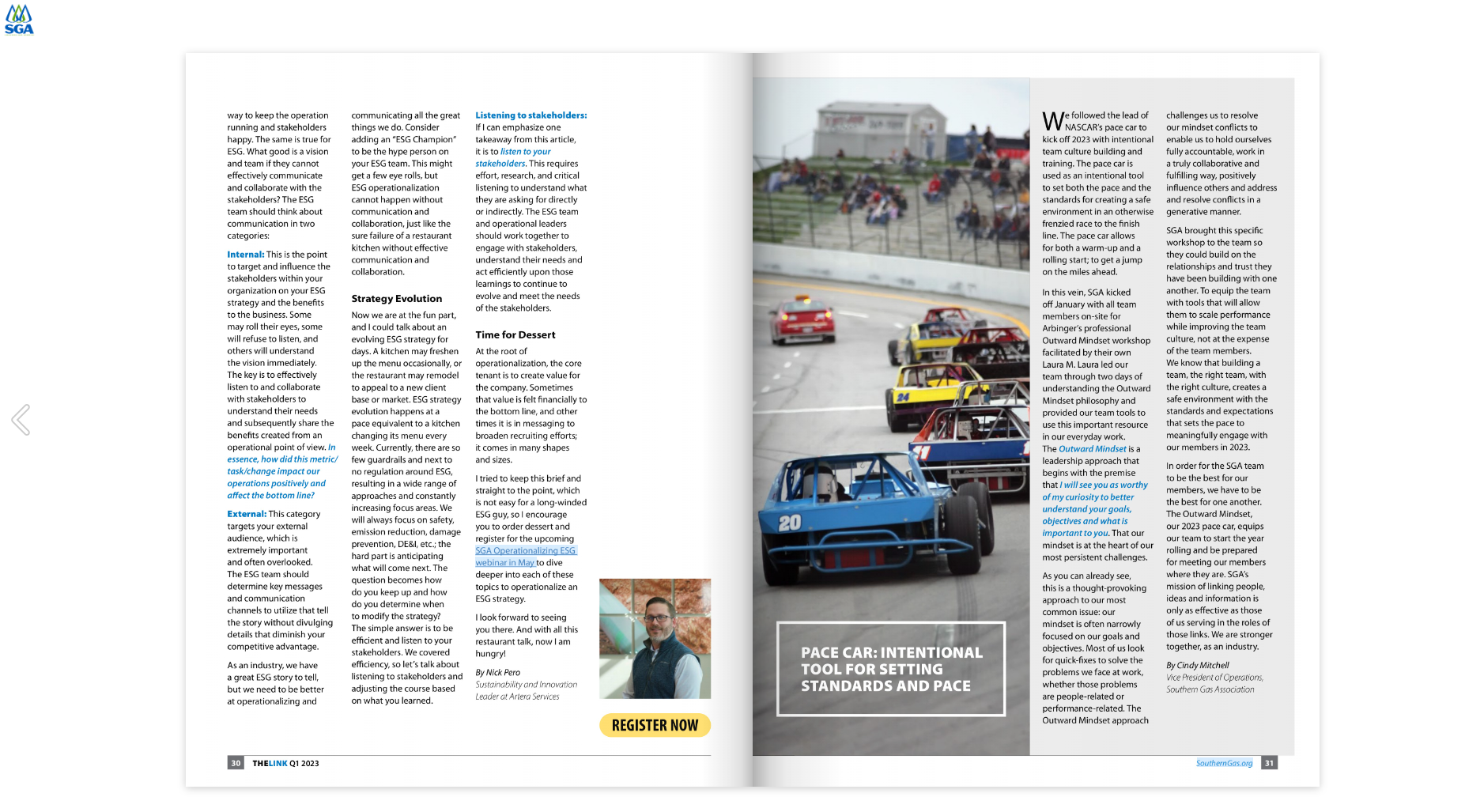 Want to learn more from Nick? He will be teaching a class in the upcoming SGA Operationalizing ESG webinar on May 24, 2023, from 9:00 AM to 10:15 AM. During this training class, he will demystify the ESG process by providing common benefits and obstacles that will occur during your ESG journey and create a deeper understanding of the process and effort required to operationalize your strategy.
Register for the Operationalizing ESG Class